Activities in the
Region Seefeld
A wide range of summer and winter activities, shopping opportunities, events as well as culture and tradition await you on the high plateau of the Seefeld region.
To find out about all activities and events, go to www.seefeld.com. Detailed information on hiking routes, ski resorts, cross country skiing trails, spa offers, culture, events and much more...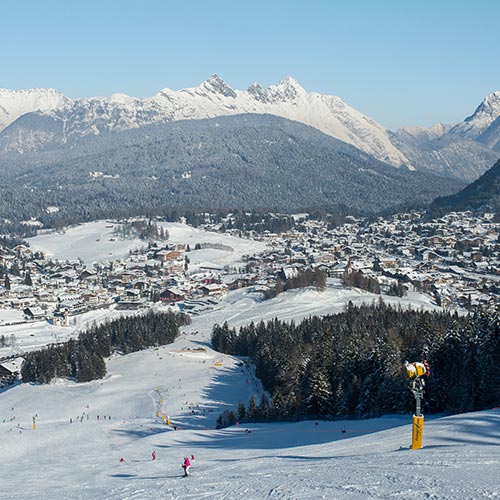 The family-friendly ski area in Seefeld is known to be snow-sure and diverse. The panorama of the mountains is unique and offers unforgettable days in the Tyrolean Alps.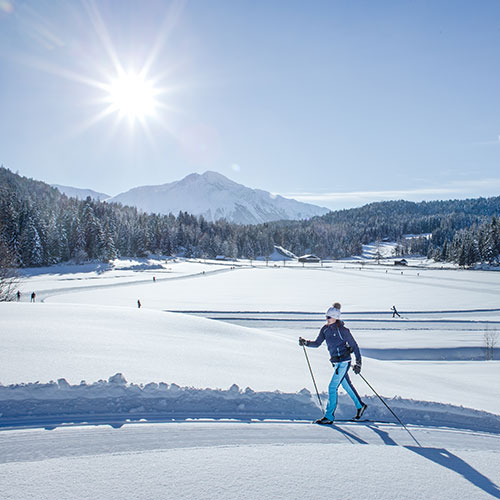 You too can use the trails on which the world champions train. Over 271 kilometers of perfectly groomed cross-country trails of varying difficulty are available to you in the region.
The offer ranges from cross-country skiing (including night skiing) to biathlons and international cross-country skiing events.
"Romantic shopping in Seefeld" is the motto of the local commercial community. The association of local companies makes use of synergies to create a harmonious and balanced shopping experience in Seefeld.
Not only is there a wide range of shops to discover, the association also organises special events such as the Seefeld Market, the Seefeld White Night, and many more...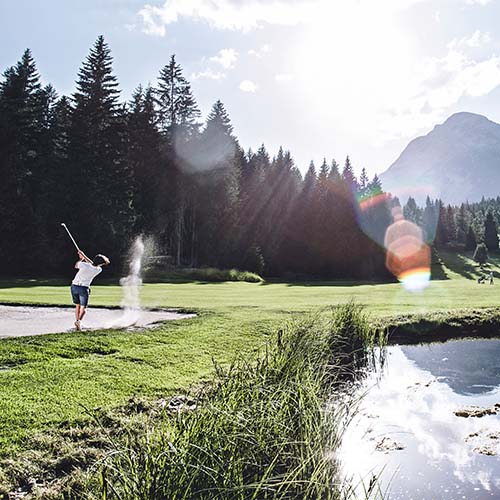 Seefeld offers a top level golfing experience. An 18-hole course (one of Austria's "Leading Golf Courses"), and a centrally-located 9-hole course leave no wish unfulfilled. Golfing on a plateau at an altitude of 1,200 metres above sea level is a wonderful experience.
The region also scores points when it comes to golf, with excellent quality, a wide range and easy accessibility.
Mountain huts, lodges & lakes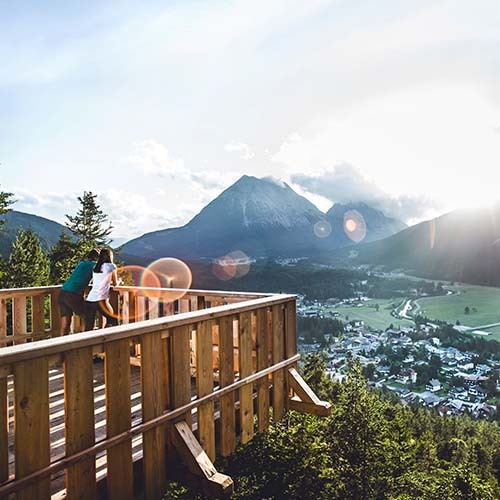 Whether in summer or winter, enjoy a unique experience of nature in the Tyrolean Alps. The wide, flat, barrier-free hiking trails are unique in Tyrol, and throughout the Alpine region. Some stretches are also accessible in winter, inviting you to enjoy a hike or a leisurely stroll through the sparkling winter wonderland.
Hikes for old and young alike with various highlights, such as: nature experiences for all the senses, meditative hikes, nature watches in the Karwendel gorge, or a trekking tour with a surprise, and much more...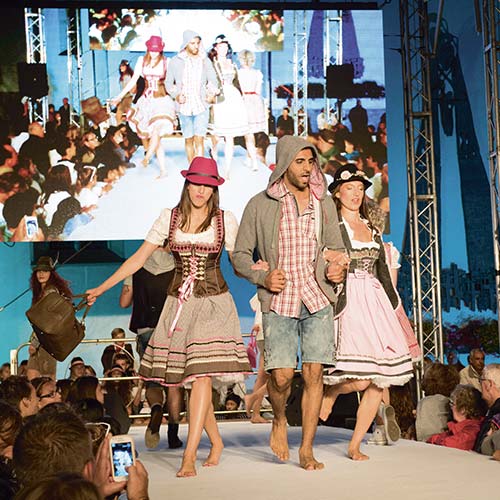 Whether you're looking for musical highlights, cultural food and drink festivals, or top sporting events - in both summer and winter, the Region Seefeld promises a wide range of festivities.
From atmospheric Advent markets and Christmas concerts, through international sporting events, to traditional market days and the beloved "Strudelfest".